SkyGems Podcast Episode 28: John Nicholls
"There has been a big, big focus on what it means to be human. What it means to have good relationships with others. There has to be explicit skills taught around social emotional skills, but they also need to be woven into everything else that we do," said John Nicholls.
Tune in to SkyGems Academy Podcast Episode 28 – John Nicholls sharing his ideas, view points and experiences: https://anchor.fm/skygems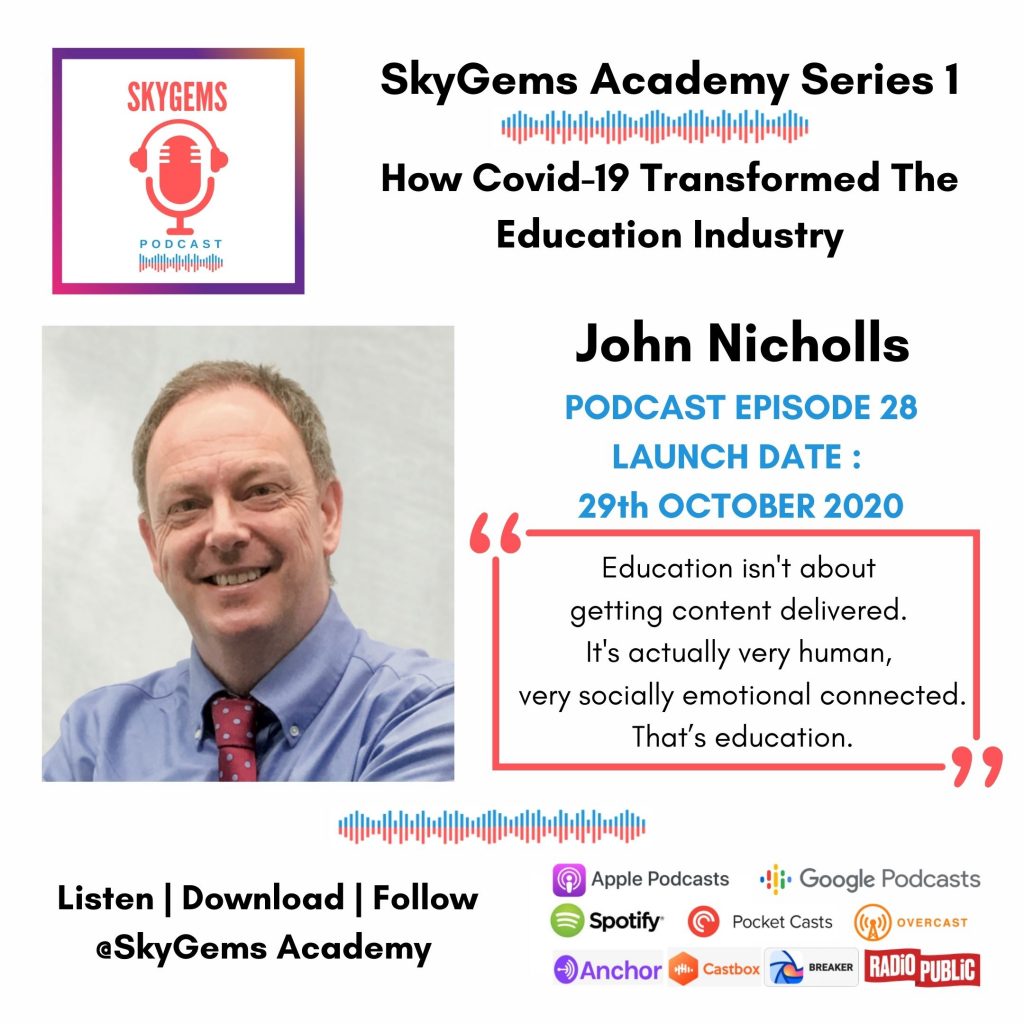 "I think people realize as they were going online, that dynamic of the classroom, that dynamic of the teacher student relationship is vital. And without it, learning becomes very impoverished," said John Nicholls.
John's Podcast trailer available here: