EPISODE 24
SKYGEMS ACADEMY PODCAST
Tatiana Athayde Mayor is the founder of Urban Camp, an education startup based in Brazil. After spending over a decade working in sales, marketing and consulting for American corporations, Tati returned to Brazil and since 2017 she has been dedicated in developing an unconventional education program that has become a gateway to connect local kids to the world through Math and English.
Overseeing all aspects of the business, Tati has focused heavily on the direct relationship and engagement with parents that has created a virtuous cycle fostering the continuous process of evolution of the curricula. Intensively trained in Singapore Mathematics and Orton Gillingham methodologies as well as through educational connections around the globe, Tati has developed a program where students, instructors and parents can adjust to each other's cultures ensuring an extremely effective learning experience.
Tati was also a pro-swimmer in Brazil and a swimming scholarship holder from The University of Tennessee with a degree in Geography and Business Administration.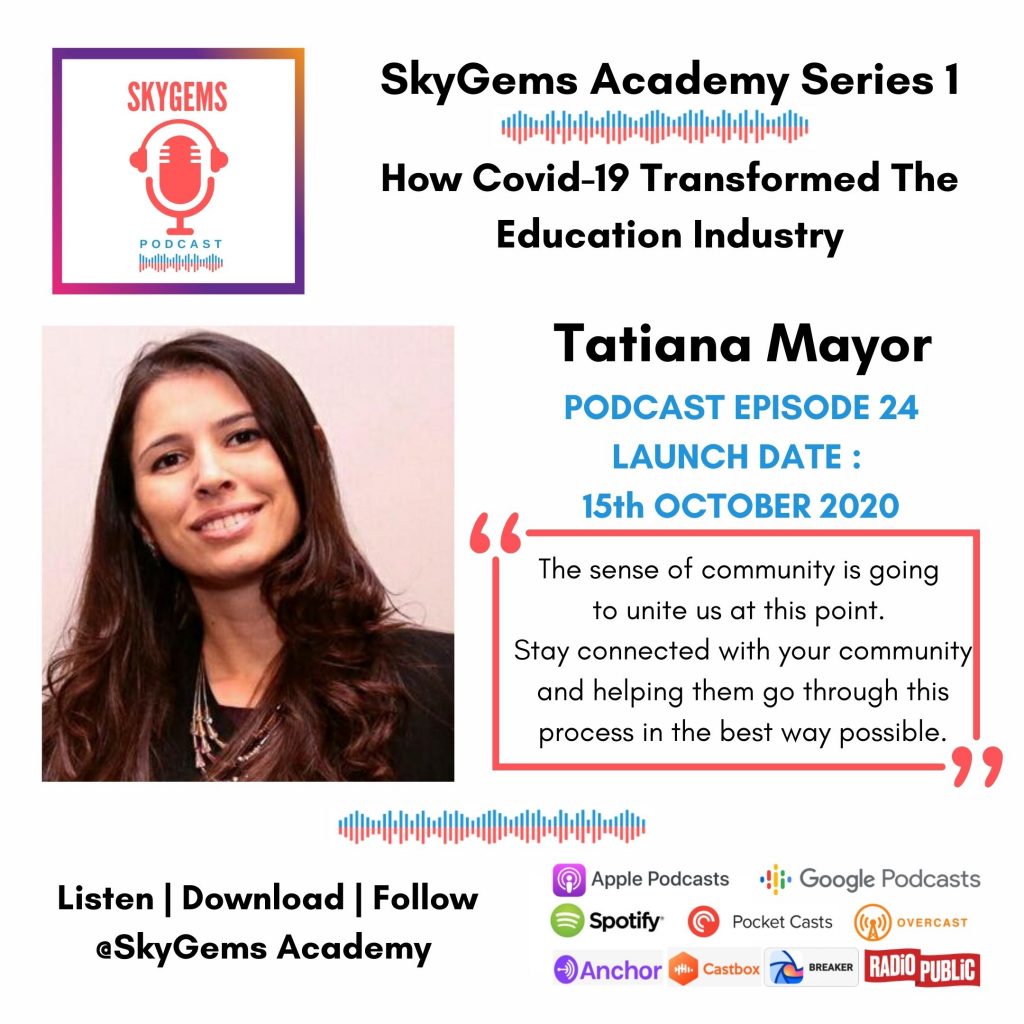 Tatiana's Podcast trailer available here: