SkyGems Podcast Episode 13: Kim Green
"I believe in this post Covid world or mid-Covid world that technology becomes something which is just much more part of how we operate," Kim Green.
Tune in to SkyGems Academy Podcast Episode 13 for the podcast to listen to Kim's sharing of ideas and experiences: https://anchor.fm/skygems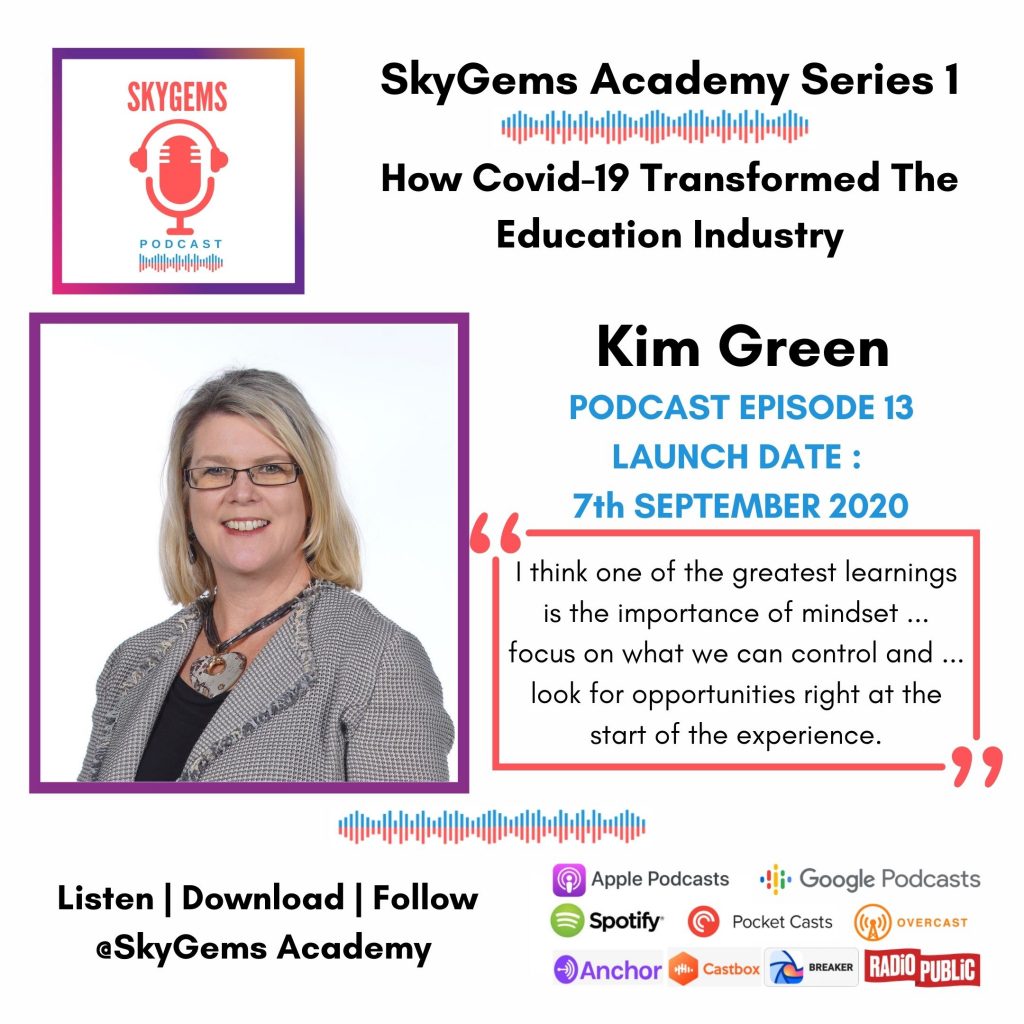 "I think one of the greatest learnings is the importance of mindset. Knowing that when we faced challenges, we need to focus on what we can control and evaluate against those that we can't, and look for opportunities right at the start of the experience," Kim Green.
Tune in to the trailer, available here: